The Sto Serc Foundation (formerly the Stonoga Foundation) is a Polish charity that has been operating since 2010. We exist to help the most needy - families in a difficult financial situation, the elderly, and above all children who struggle with disability and disease every day. We raise funds to make life easier with the disease. We finance rehabilitation, we buy drugs and the necessary orthopedic and rehabilitation equipment, we cover the costs of treatment and support. All members of the management board perform voluntary functions and do not receive remuneration for their activities.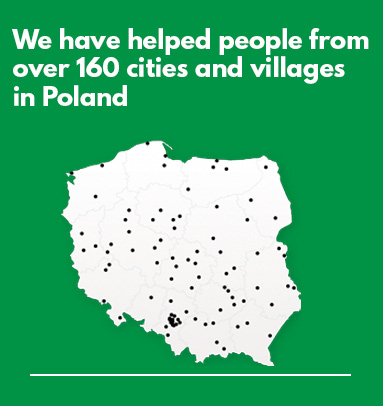 We finance:
- rehabilitation and rehabilitation stays
- costs of treatment, minor surgeries, operations
We buy:
- medicines, medical supplies, medical and rehabilitation equipment
- food
What else:
- we help families in a difficult financial situation
- we collect screw caps and conduct an ecological campaign
- we help people in Africa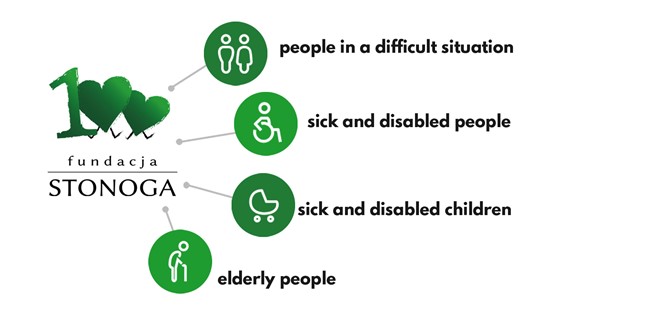 The idea of ​​the Foundation was to help people with various problems. Our concept is not to focus on one particular group of patients or a specific area - our support should reach those who need it.


Make a donation - by helping us financially, you not only support our charitable activities, but you have a real impact on the lives of our clients by sharing some of your money.
Donation from Poland:
PKO BP 74 1020 2528 0000 0702 0277 3166
Fundacja Sto Serc 
ul.Karola Miarki 20, 43-190 Mikołów
Donation from abroad:
Swift: BPKOPLPW
IBAN: PL 74 1020 2528 0000 0702 0277 3166
Donation from on-line dotpay, PayPal: Kliknij tutaj
Fundacja Sto Serc 
Karola Miarki 20
43-190 Mikołów
Telefon: 530 761 071
Mail: fundacja@fundacjastoserc.pl